Generally, we're talking about installing Viber on Ubuntu operating system, but beware, it is a version of Viber for desktop/laptop computers. Yes .. Viber on desktop computers! Recently Viber is available for desktop computers in addition to the fact that we've so far only used on mobile phones. Viber will prove to be a worthy replacement for Skype even. I believe that many have asked, who are now first heard about this, how does it work on Linux either:
How do I install Viber on my desktop computer?
The answer is very simple. Just like every other operating system, you first need to download the installation package from the following address: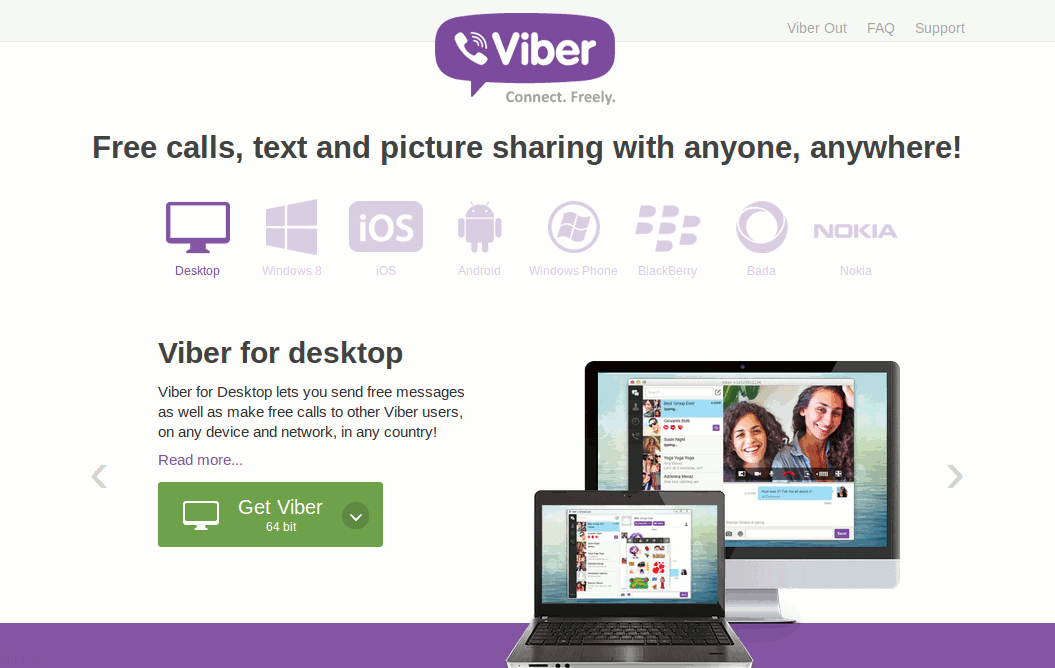 After downloading the package, install it the same. If you double-click on the package opens with Ubuntu Software Center. Once Viber installed on Ubuntu, search for Viber in Dash, run the application and follow the clear and simple steps.
1. Run Viber
2. Answer it on : Do you have Viber on your mobile phone?
In order to use Viber on your computer, you need to have it on the mobile phone to be able to get the proper code that will activate this application.
3.Enter the mobile phone number to receive actiovation code for Viber: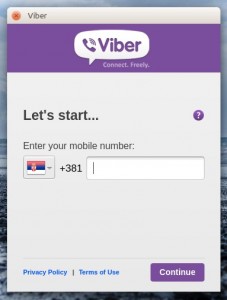 4. Now enter the code you received on your mobile phone and hit Enter Viber button: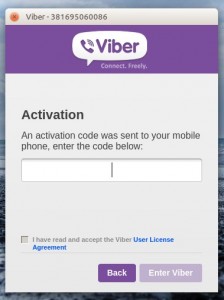 5. That's it! Your Viber for desktop computers is ready to use with all of yours contacts for phone version.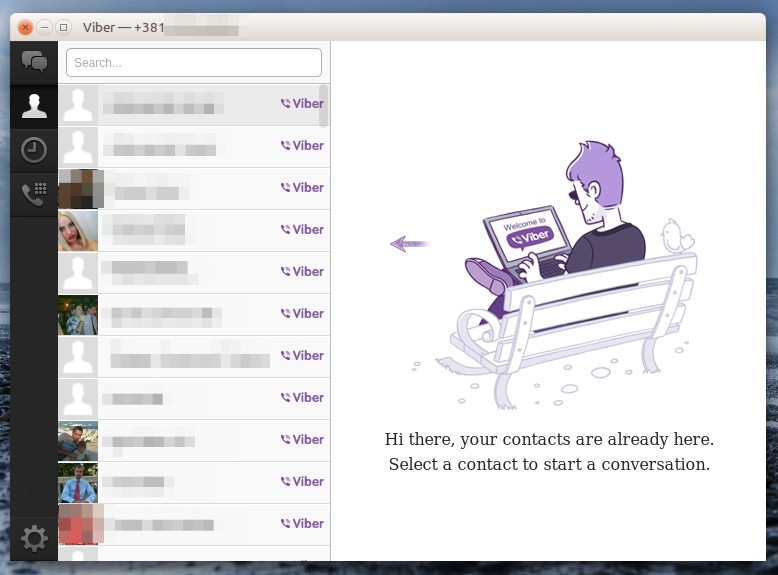 Everything else
All

the rest

is not bad

,

nothing

sensational

, but do the

work for

which

it

represents

to be able

to

work well

.

One can easily

see

at a glance

that this is not

the final version

for Linux and

that there will

be

more

polishing

.

There is a

smallish

setup

where you can

set the

camera, notifications, audio

…

or

deactivate the

account.

There is

even

an unusual

thing

for

Linux

,

which is

a floating

icon for

Viber

.

So

,

when you start

this app icon

does not appear

in the

system tray

, but

will float

in one

corner of the screen

.

This

icon

can be moved

easily

if you

drag

with

mouse

while holding down

the Alt key

.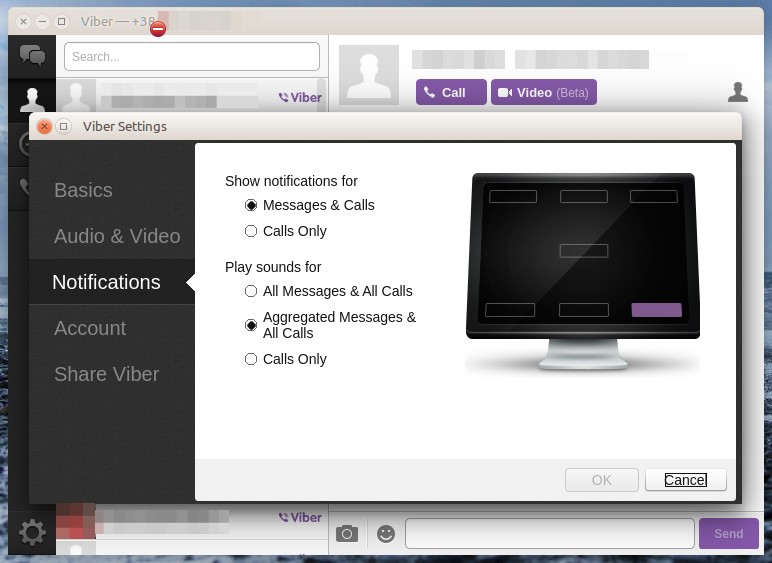 And of course

,

is

Viber

able to

replace

Skype

?
So … why not with a little effort. 🙂
Certainly

it may take

as an alternative to

Skype.