Divi Theme from Elegant Themes is easy to install. Divi is installed like any other theme for WordPress. Please read: Divi Course 1: How to install Divi theme? instructions for installation.
Once you install this theme look in Appearance → Themes:

In them themes list search Divi and click on the Activate button to activate:

When you activate the Divi theme settings you can find in the left pane (usually at the bottom):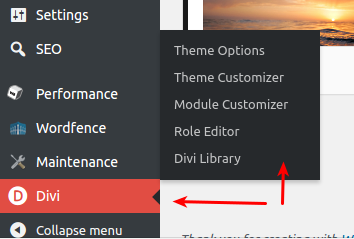 This means that you are on the right way to start making sites with Divi theme and builder from Elegant themes.